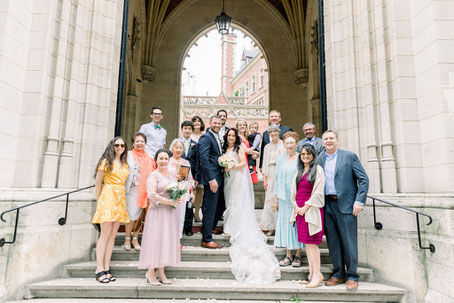 Intimate wedding in Paris is a great solution for those couples who are seeking for a luxurious experience to share with close friends and family members.
 Often, destination weddings I plan have 30 to 50 guests, which allows couples to treat their invités with a sophisticated celebration that would not be affordable back in their home countries, as the guest number would be significantly higher. 
 If you are dreaming about a unique wedding that wouldn't look like any of your friends', getting married in Paris is a great option to consider. 
Intimate wedding in Paris - what to expect?
When you plan a destination wedding, you know that many people with whom you are not particularly close, but who you feel you have to invite, are unlikely to travel. It is a good and a bad thing at the same time. It is good, because it allows you to filter people and to avoid random tourists and + 1 of your colleagues, that you have never met before. It is bad because some of your elderly family members might not be able to travel either. That being said, you can always throw a pre-wedding celebration in an intimate circle to cheer with the people you love who can't travel.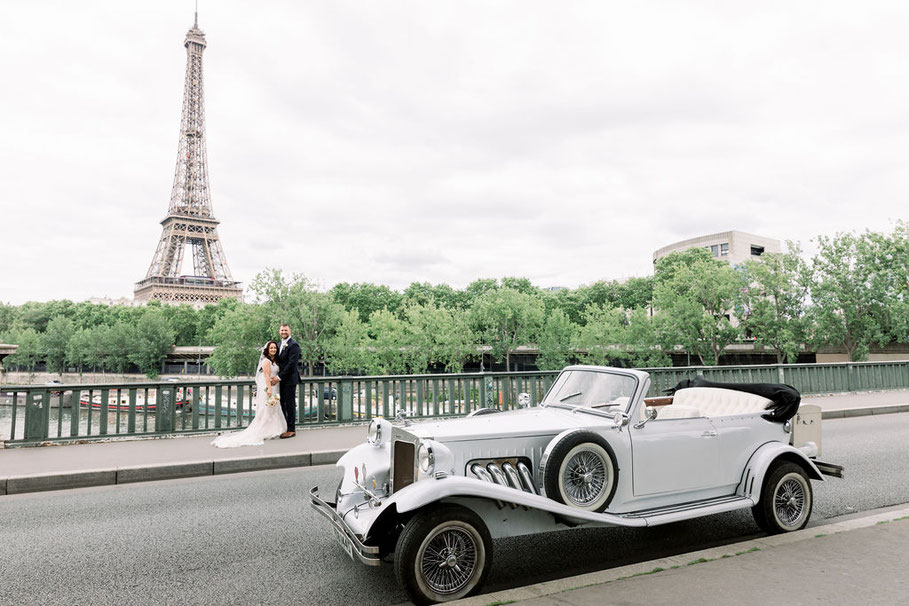 Budget for an intimate wedding in Paris
Typically, the budget you would need to plan an elegant celebration in Paris would vary between 800€ and 1500€ per person (planning fees excluded). That would cover dinner and a party in a luxurious hotel or palace, private mansion or a chateau, as well as all the services like photography, video, beauty, decor, etc. With a budget of 50k € you can throw  a fabulous party and treat yourself to a unique French experience.   
French vs American wedding
Sometimes, couples simply "export" traditional american weddings to France, and plan the event in the same manner, as they would do at home. Extended guest list, rather quick dinner that would finish at around 8 pm, nice band and the end of the party at around midnight. Others prefer having a traditional French experience with a champagne cocktail hour, longer dinner respecting all the rules of French art-de-récevoir, cheese before the dessert and dancing party till 4 am. Whatever your choice is, I will be happy to create an event that looks and feels like you, and no other couple.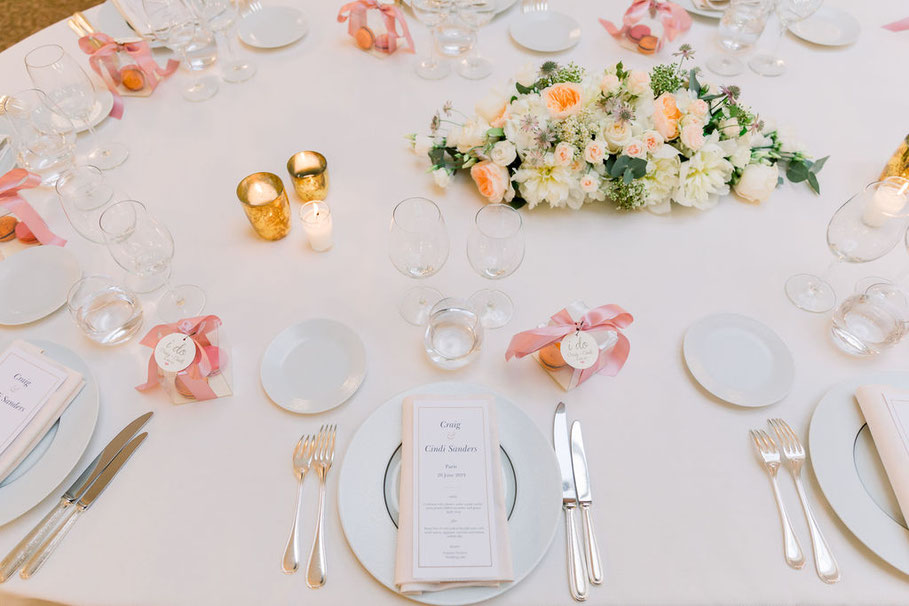 Language barrier doesn't really exist in Paris (unlike the other French regions), and there is a large pool of vendors that are either native English speakers, or master it to a good extent. Even your contracts will be in English, so you can dive-in to a planning of your destination wedding in Paris with all the confidence. 
The selection of venues in Paris and around it is very large and can accommodate all tastes and budgets. Be it a black-tie event or a laid-back party, you will find a place that corresponds to the vibe of your wedding. 
If you need help with planning your intimate wedding in Paris, drop me a line to katerina@sospecialevents.com and I will be happy to create a tailor-made celebration for you.